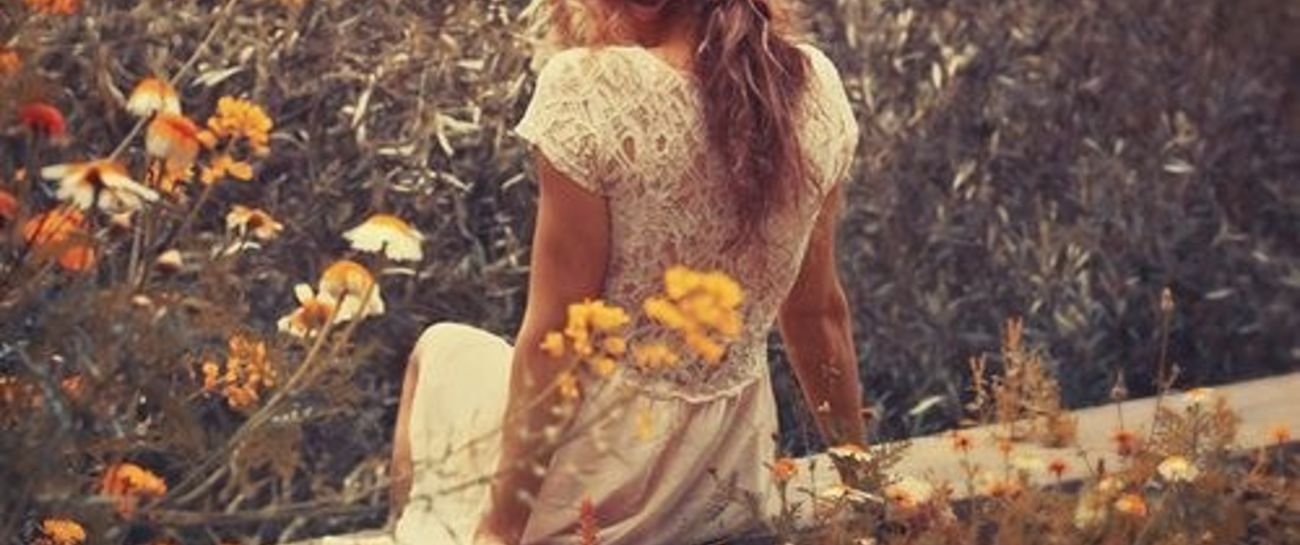 The sun kisses my skin, the gentle warmth granting me an eternal glow, for which I could be remained untouched. The sweet scent of fresh Hydrangea fills the air, as my body relaxes against the marshy path beneath me.
The peace of my meadow puts my hammering heart at ease.
Thoughts in my mind become much more hollow, and memories seemingly become much more clear.
As if I was awakened from an eternal slumber, where my eyes could finally see the bare truth. 
I was entrapped in a lucid trance, lulled by the beauty of the meadows. 
Flashes of his stone-cold face appears before me, his icy gaze sending chills down my spine in the most illicit way possible, that it made it difficult to turn away, nor did I really want to.
The smirk on those perfect lips should be labeled as a sin, for every movement was deadly and hypnotic.
Leaving me breathless when we lose ourselves to our religion.
As I reach up to touch him, to feel the soft skin of his cheek against the shaking palm of my hand.
The closer I seem to get, the farther he is until he finally disappears, like a mirage in a storming desert. My throat clenches tightly as if I were forced to swallow the blunt truth.
A coldness seeps inside my heart, which could only be dissipated by the heat of his touch.
I see colors, mostly red when I think about him, for it was him who ignited the flickering flame now inside me, and it was only him who could make me radiant as the sun.